Start your customer career today!
We're a global team of customer-focused people, passionate about helping our customers be successful and get the most out of our products. Our SaaS solutions make the complex simple by offering easy-to-use technology, and we are here to provide customers with the training, knowledge and expertise to be successful.
As part of the Customer team, you are the face of our business. You'll team up with some of the best and brightest in the industry to deliver a world-class experience to our customers.
With our global footprint and unicorn status immediately setting us apart from the rest, our people work from locations across the globe, meaning diversity, innovation and challenging the status quo is in our DNA.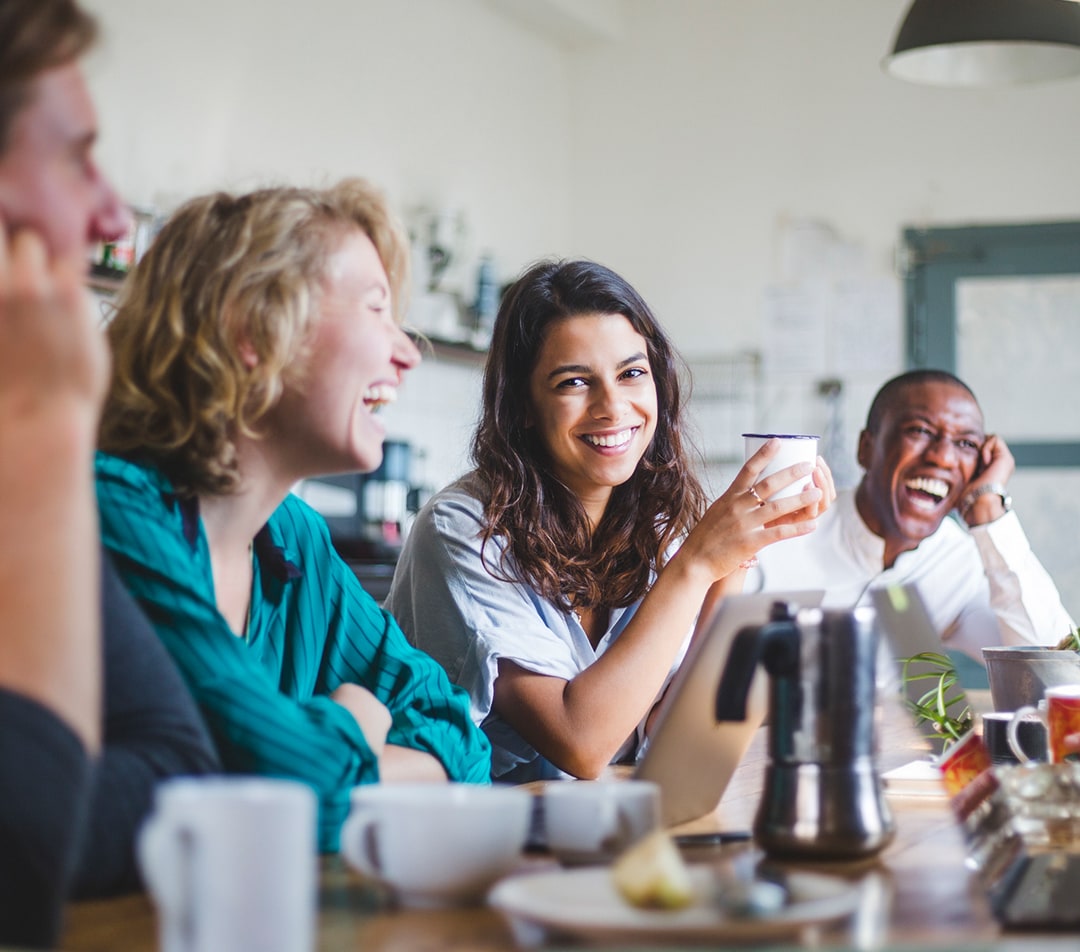 Want to join an awesome team?
Enthusiasm, hustle and teamwork are all part of the gig, and when the going gets tough, some of the best colleagues you would wish for will be there to support you.
What does success look like?
Your efforts will directly impact the lives of hoteliers around the world, where you will be working with customers to achieve the best results with SiteMinder solutions. You will need to seek to identify, respond and resolve any customer issues, and rest assured that your hard work, focus and dedication will shine through.
We're Going Places
If you're energized by success and thrive in a constantly evolving environment, then you'll fit right in!
Our customer teams focus on three main areas:
Onboarding
Once the customer has purchased a SiteMinder solution, the Onboarding team works with the property to get them fully set up so they can start seeing value. However, Onboarding doesn't stop once the property is set up, we make sure users are fully trained on how to use the product whether that be through online learning or one-on-one training or a combination of both – whatever works best for their style of learning.
There's no requirement to be highly technical as we provide full on-the-job training to everyone who joins the team. By starting slowly, we ease you into the process, and make sure you're comfortable and confident every step of the way.
Support
Our mission is to provide outstanding support and technical guidance to all our customers by email, phone, webform and chat. Members of the support team must have a good understanding of the technical aspects of our SiteMinder products and a drive to strive for a continuous high level of customer service and customer satisfaction.
We have teams across the globe supporting our customers in 9 languages (our team represents diversity originating from 22 countries) working with passion, and strive for excellence and a continuous high level of customer satisfaction.
Success
Our Customer Success team is responsible for ensuring our customers are just that – successful! We work with our customers to ensure they are using the product in the best way to drive the optimal outcome for their business, whether that be through adopting a new feature or educating them on best practices.
Join our global team for the chance to:
Surround yourself with innovative and smart people who thrive on challenge
Get global experience in a software company with unicorn status in the hospitality sector
Build transferable skills
Learn how to effectively solve problems
We invest in our people
We continue to grow rapidly and we're committed to supporting the learning you need as you grow with us.
Learning & Development is your Playbook to Success
Your career progression is top of mind for our leadership team, but we make the road to success an interesting, enjoyable, and evolving journey, with great perks & benefits, an inclusive culture that celebrates you being you, and a truly feedback-driven environment that allows you to thrive, from day one.
We invest in our customer teams. This includes 4 weeks of intensive training, industry knowledge and soft skills such as communication techniques and strategic support methodology. Beyond that, we provide constant on-the-job coaching and opportunities to increase your own knowledge and capabilities.
We're committed to growing our business and our employees, and we are passionate about career development with clear sight of your next challenge. Not only do we have structured frameworks and processes like Product Certifications and Career Pathways to give everyone the opportunity to grow and develop, we also recognise that not all careers are the same and that providing a roadmap for development is key to enabling growth both within the team and more broadly across SiteMinder.
Buddy Mentor Programme
Before we put you in front of your first customer we make sure you're 100% comfortable and confident with our products and services, training methodology and skills. You'll have a buddy to support you along the way.
SiteMinder Future Leaders
The Future Leaders Program is designed to inspire employees, within any business unit, to achieve and perform at a high level. The purpose is to develop the individual, not only for their current role, but also for the future through a mentor relationship.
You can find out more about our program at https://sm.siteminder.com/futureleaders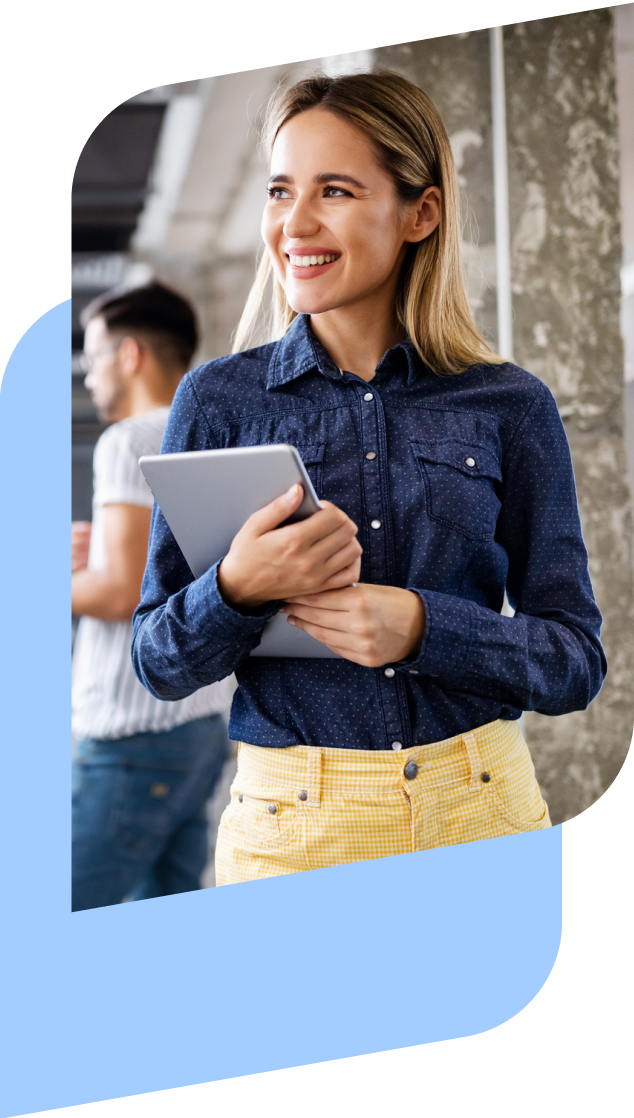 We invest in our people
In return, as well as a competitive salary, we can give you:
Growth
Fantastic career development and opportunities.
Seat at the table
Training and skills management, to always be on top of your game.
Recognition
Your hard work, focus and dedication will be recognised and celebrated.
Winning team
Your success is our success.
If you think you've got what it takes to have a successful career in customer services or want to grow from your current experience, and learn more, check out our current job openings.
Working as part of a truly global team, you can choose to work from home, the office, or both! We thrive on fast, so if you like challenge, aren't afraid to go the extra mile, and want to be part of something special, we think you'll fit right in.
Meet our people
Onboarding
Working at SiteMinder enables you to work with so many great people both internally and externally and to build relationships that can last a lifetime!
Stevie O'Brien
SiteMinder is my idea of a great company. It has an amazing work culture that creates a work environment in which you feel comfortable from day one. Moreover, it gives the employees flexibility, consistent work/life balance and great recognition schemes.
Angels Vidal
It's really hard to choose one favourite part of my working day. I love seeing colleagues in a huddle and everyone getting to talk to each other and discuss something, be that work related or not. Seeing others when you're working at home all day normalises things a bit more as opposed to messaging.
Before I started, I really had no experience with hospitality software or the industry itself but there's so much help, resources, blogs and training at SiteMinder that really puts you in our customer's shoes and puts us in the best position to support them. You learn something new every day!
Sinéad Dunning
SiteMinder allows me to grow professionally and personally, my role has given me the space to develop my human-skills and more. Looking back when I started and now where I am is just incredible. My favourite part of my working day is the flexibility and trust to manage my day. I would say to a new hire, don't worry if you don't understand many things, as long as you are open to learning, everybody is here to support you!
Hamadou Seybou
Support
I like working at SiteMinder as it is a friendly, professional and fast-paced environment that keeps on evolving and challenges you on a daily basis. My favourite part of my working day is being able to provide assistance to whoever needs it, customers and colleagues. To a new hire, my one piece of advice is to be open-minded, you will learn a lot from our products and from the several teams across the globe.
Luis Magro
I like working at SiteMinder because I feel in a safe space and in an inclusive environment in which everyone is kind and gentle towards each other. I would advise any new hire to note down every piece of information because it will be handy when they'll be on the line and don't be afraid to ask for help. My favourite part of the working day is putting a smile on the client's face when I solve their issues by getting down to the root of the problem and troubleshooting it.
Michele Biondi
SiteMinder is not only a great place to work, it's also a place where we all share a passion for delivering the best experience to our customers.
Cesar Godino
SiteMinder is a fun and great place to work, there are many opportunities for us to grow. Since the day I joined Siteminder, I have been getting a lot of support from the people around me to develop myself. The best part of working in the support team is probably the team itself, we have such a big and solid team worldwide running 24/7. So what are you waiting for? Jump on and don't miss the train.
William Tasdir
SiteMinder has a universal culture. Who hires people across all regions such as APAC, ASIA, EMEA and AMERS. The company binds different cultures, talents, skills, behaviors, beliefs and forms it all into a harmonious working relationship that aims for not just excellence but to provide a world-wide, end-to-end experience to all hoteliers and even to their internal customers which is us. The employees.
Just like joining in any other company, join the team with full determination. SiteMinder will take care of all the rest. From training needs, to career development, to personal improvement, to gaining more skills and becoming best in whatever you do. Pretty much, there's growth in all corners.
Sweet Precious Supan
Customer centric approach is at the heart of everything that we do at SiteMinder. Customer Support is therefore an Integral part to our business philosophy. Open culture and great collaboration between cross-functional teams makes it easier to address any pain points with our customers and adds to the joys of working at SiteMinder.
Greeshma Rai
Customer Success
My work experience in SiteMinder is definitely comprised of the amazing cultural and technological environments that make this organization very special. SiteMinder is truly focused on delivering a great experience, which is crucial to any organization that wants to attract and retain top talent.
Iris Beier
I like working at SiteMinder because it is a multicultural environment where I deal with colleagues and customers from many different countries and cultures every day. In Customer Success we help our customers get the most out of SiteMinder products to achieve their goals. You feel great applying your knowledge to help them.
If I had to advise a new hire, I would say, enjoy learning with enthusiasm because no one here is going to judge you by what you knew or what you seemed, but by who you are and what you are capable of contributing to the team. Be authentic.
By the way, forget about jackets and ties.
Miguel Diaz